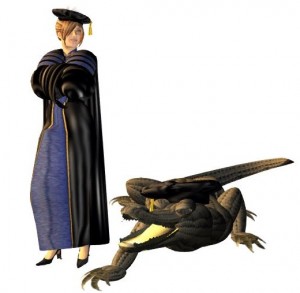 Kay McLennan designed and directed an extensive 2-year online course quality improvement initiative at Tulane University's School of Continuing Studies (SCS) — see http://files.eric.ed.gov/fulltext/EJ967819.pdf. In addition, Kay has more than ten years of experience teaching asynchronous online economics and business studies courses as a Professor of Practice at Tulane University (New Orleans, Louisiana), Southeastern Louisiana University (Hammond, Louisiana), and Montgomery College (Rockville, Maryland).
Kay's educational background includes a Ph.D. in Education Administration, Curriculum, and Instruction from the University of Nebraska (Lincoln, Nebraska), a M.A. in Economics from the American University (Washington, D.C.), and a B.A. in Political Science and Economics from the University of Maryland (College Park, Maryland). Kay's previous work experience includes a ten year career as an economist at the U.S. Department of Agriculture and the Office of Management and Budget in the Executive Office of the President.
As an introduction to Kay's use of 3D virtual world simulations in online teaching — see https://sites.google.com/site/fvc13mclennan/ and https://sites.google.com/site/fvwc12mclennan/. Kay's 3D virtual world educational simulations were finalists in two Federal Virtual World Challenge contests — in 2012 for her Prisoner's Dilemma game theory simulation and in 2013 for her Data Detectives Game.